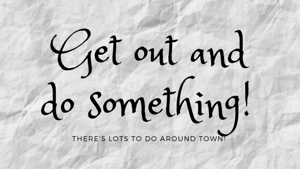 Events for July 24 - July 30, 2020
Friday, July 24
Annual Butterfly Count at Edison and Ford Winter Estates
10:00 AM - noon
2350 McGregor Blvd., Fort Myers, FL 33
Contact: 239-334-7419
$5 entry fee
Saturday, July 25
Cape Coral Farmers Market
8:00 AM - 1:00 PM
Club Square, SE 47th Terr. and SE 10th Pl., South Cape Coral, FL
Lee County offers free pool admission and free parking July 25 and July 26 at the following locations:
Parks: Lakes Park, Manatee Park, Hickey Creek Mitigation Park, Caloosahatchee Regional Park, Six Mile Cypress Slough Preserve, Caloosahatchee Creeks Preserve
Beach sites: Bonita Beach Accesses No. 1 and No. 10, Bonita Beach Park, Bowditch Point Park and Lynn Hall Memorial Park, San Carlos Bay-Bunche Beach Preserve, Bowman's Beach and Turner Beach (north side only of Blind Pass)
Boat ramps: Punta Rassa, Matlacha, Davis, Pine Island Commercial Marina and Imperial River
Pools: Lehigh Community Pool, North Fort Myers Community Pool, Pine Island Community Pool and San Carlos Community Pool
Sunday, July 26
Cape Coral Farmers Market at Cape Harbour
9:00 AM - 1:00 PM
5789 Cape Harbour Dr., Cape Coral, FL
Monday, July 27
Fort Myers Bicycle and Pedestrian Master Plan virtual public meeting
5:00 PM
Register for the meeting here: https://mcmahon.zoom.us/webinar/register/WN_tWcAkxmASgK3q4UBqDJlYw
Tuesday, July 28
Surfside Sunshine Farmers Market
8:00 AM - 1:00 PM
Veterans Pkwy. & Surfside Blvd., Cape Coral, FL
Wednesday, July 29
Stay at Home Storytime for Children
10:00 AM new stories posted on Lee County Library System YouTube Channel
https://www.youtube.com/channel/UCsaYb5V_cGMkibFCJf-BAbg
Live Virtual Book Club Event - Julie Clark, author of the best-selling new thriller "The Last Flight"
7:00 PM
register: https://www.crowdcast.io/e/murder-at-the-library-last-flight
Thursday, July 30
CareerSource SWFL Virtual Career Fair
10:00 AM - 1:00 PM
Register at: https://www.premiervirtual.com/event/register/csswfl-july30