Its going to cost WHAT?!
According to a survey by ClosingCorp over half of all homebuyers are surprised by the closing costs required to obtain their mortgage.
Here's a (very) basic run down of what those closing costs are for. Keep in mind that each transaction is unique.
Lender Fees:
Origination Points
Commitment Fee
Document Preparation
Broker, Originator or Lender
Processing
Tax Service
Underwriting
Third Party Fees:
Appraisal
Attorney, Closing or Settlement
Credit Report
Flood Certification
Postage
Survey
Taxes:
Borrower's share of state and local taxes and fees
Mortgage tax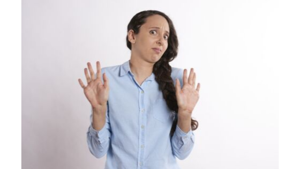 Sounds scary, right? It's not so bad. Closing costs are typically between 2 and 5% of the purchase price of the home. You can also have your agent negotiate that the seller help pay for some of the costs. And as I stated last week, some lenders now offer their own low down payment mortgages, and there are government and local programs to look into a well.
My advice? Stay informed throughout your homebuying process. Get prepared by talking to your lender early on to see what costs you will be responsible for and get yourself an agent!!
Join me on Wednesday when we talk about strategies to lower your closing costs.